How to apply for a Cambodia eVisa
The e-visa system is probably the most convenient way to obtain a tourist visa to visit Cambodia as the whole process is quick and simple and sometimes it takes just less than 24 hours.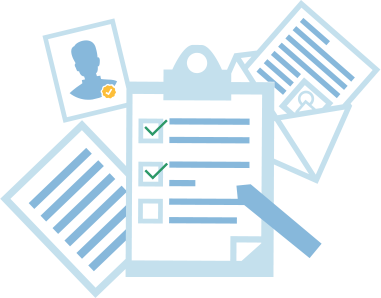 Who are eligible for the Cambodia e-visa system?
As of July 2023, the eVisa system is available for citizens of the following countries:
| Continent | Countries Eligible for Cambodia eVisa |
| --- | --- |
| Africa | Algeria, Egypt, Kenya, Madagascar, Malawi, Mauritius, Nigeria, Rwanda, Seychelles, South Africa, Tunisia, Zambia, Zimbabwe |
| Asia | Bahrain, Brunei, China, India, Indonesia, Iran, Israel, Japan, Kuwait, Laos, Malaysia, Oman, Philippines, Qatar, Saudi Arabia, South Korea, Thailand, United Arab Emirates, Vietnam |
| Europe | Austria, Belgium, Czech Republic, Denmark, Estonia, Finland, France, Germany, Greece, Hungary, Iceland, Ireland, Italy, Latvia, Lithuania, Luxembourg, Malta, Netherlands, Norway, Poland, Portugal, Romania, Russia, Slovakia, Slovenia, Spain, Sweden, Switzerland, United Kingdom |
| North America | Canada, United States |
| Oceania | Australia, New Zealand |
For full list of countries, please click here!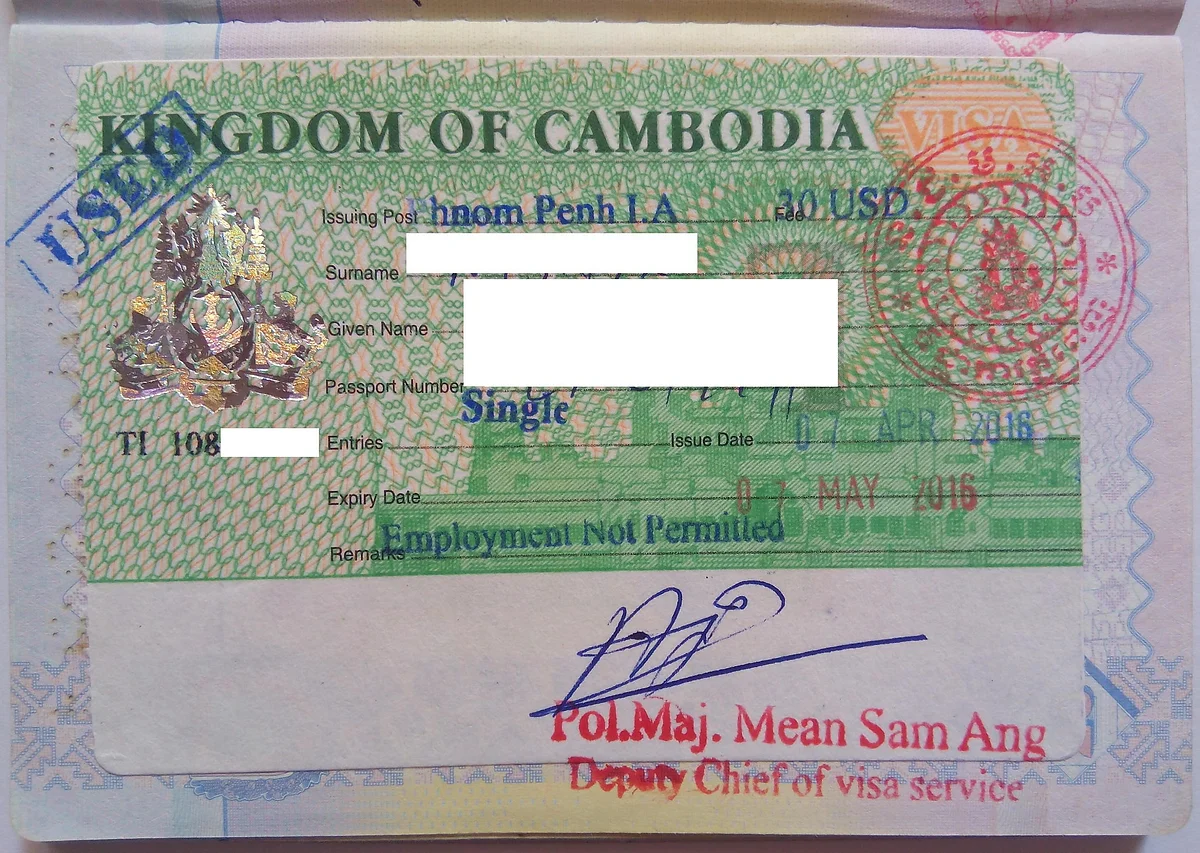 How to apply?
You can apply for an eVisa in 4 simple steps:
Step 1: Apply online through our e-visa application (https://www.cambodia-visa.com/apply.html) and pay for the fee (36 USD per person) by credit and debit cards. This process will require an account signup, but it is easy!
Step 2: Upload a scanned copy of your passport's bio page and a passport-sized photo (4*6cm, white background), specify your port of entry and the date of arrival.
Step 3: Download the eVisa document by email within 5-7 working days.
Step 4: Upon arrival, fill out an entry/exit form, present it along with the passport and e-visa printout to get the full visa stamp on passport. Welcome to Cambodia!
E-visa Fees
The fee for a single-entry 30-day e-visa for Cambodia is 36 USD per person. Please be advised that the Cambodia eVisa fee is non-refundable.
Please click here to calculate your eVisa Fee.
Eligible Ports of Entry
Arrival ports that accept e-visa:
Bavet (Svay Rieng Province) (from Vietnam)
Phnom Penh International Airport (PHP)
Cham Yeam (Koh Kong Province) (from Thailand)
Sihanoukville International Airport (KOS)
Siem Reap International Airport (REP)
Trapeang Kriel (Stung Treng Province) (from Laos)
Poipet (Banteay Meanchey Province) (from Thailand)
At the Arrival Port in Cambodia
Upon your arrival in Cambodia with the e-visa document, please follow these steps:
Present your passport and e-Visa document to the Cambodia Immigration officer.
Receive the final Immigration approval and enter Cambodia.
Required documents
The following documents are required for the Cambodia e-visa application:
Photograph size 4x6 cm (taken no longer than 6 months ago).
Passport bio page.
Note: Please ensure that the uploaded photo of your passport covers the entire bio page, including its ICAO lines.
Photograph Specifications
Format: The photo should be in JPG, JPEG format.
Size: 4x6cm (No glasswear, white background)
Background: White or light-colored.
Processing Time
It takes around 3 business days for the eVisa to be processed and approved. There is no expedited service for Cambodian visa application!
Public Holidays
The Royal Embassy of Cambodia will be closed on the following public holidays:
Cambodian Public Holidays and Closures 2023
| Holidays | Date | Day |
| --- | --- | --- |
| December Solstice | 22nd December | Friday |
| New Year | 1st January | Monday |
| Victory over Genocide Day | 7th January | Sunday |
| International Women Day | 8th March | Friday |
| March Equinox | 20th March | Wednesday |
| Labour Day | 1st May | Wednesday |
| Mother's Day | 12th May | Sunday |
| King's Birthday | 13th May | Monday |
| Father's Day | 16th June | Sunday |
| King's Mother's Birthday | 18th June | Tuesday |
| June Solstice | 21st June | Friday |
| September Equinox | 22nd September | Sunday |
| Constitutional Day | 24th September | Tuesday |
| Commemoration Day of King's Father | 15th October | Tuesday |
| King's Coronation Day | 29th October | Tuesday |
Kindly note that the processing time may be longer during holiday breaks.